East Bend Mennonite Church (Fisher, IL)
East Bend Mennonite Church was founded in 1889 by farmers who settled on land about a mile north of the current building. They moved here from Tazwell County, IL in 1886. It didn't take long for more families to move into this area, and for those families to grow. By the mid 30' and 40's there was large congregation of worshipers here.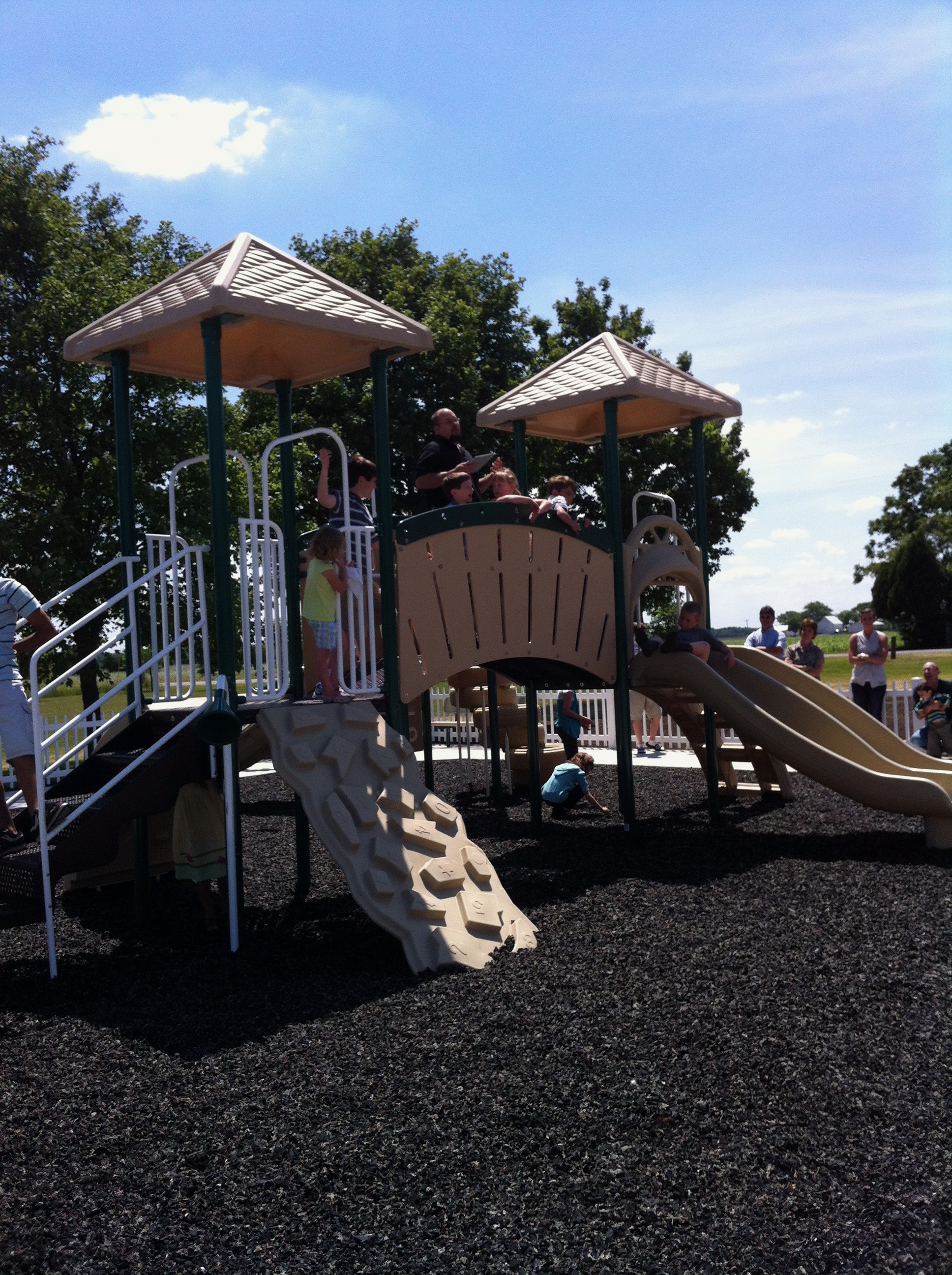 The first meeting place was the Dixon School house, which was located 1 1/2 miles to the north of the current building on County Road 700. There is still a sign there today delineating the location of the former school house. The current building has undergone several different additions and upgrades over the years - from a basement being added, to the current sanctuary being built, to the offices to the north. The latest improvement was the addition of playground equipment in 2012.
East Bend has always had a heart for mission and outreach. We have supported missionaries around the globe over the years. In addition to this, East Bend has helped to plant several churches in the area, including the Dewey Community Church, the Arthur Mennonite Church, and First Mennonite in Urbana IL.
God has a way of working good out of difficult situations. In 1952 there as a painful split in the East Bend Congregation. Approximately 200 people left the congregation here and started attending the Gibson City Bible Church. Today, the Bible Church is a thriving ministry. Even in the midst of adversity and pain, God works!
In 2015 the East Bend Membership voted to remove itself from the Mennonite Church USA Denomination. In 2017 East Bend chose to become a Partner Church with the Evana (Evangelical Anabaptist) Network of Churches.
Today, East Bend continues to seek to be faithful to God's call!